Best Fishing Spots Near Washington D.C.
Best Fishing Spots Near Washington D.C.
When I go fishing I really enjoy having the peace, quiet and some space to myself. It can be stress free when you just go fishing for fun and not have a care in the world. Some the places I looked online and in person near Washington D.C. to fish are:
Stepoutside.org
WTOP.com
Washington.cbslocal.com
Fourth I just went hunting for a good spot and asked people near by.
Quora.com
3 Youtube.com – Guides
Ice Fishing Guide (Winter Activity)
I first looked online for the best fishing spots to check out near Washington D.C. and one of the top google searches was Stepoutside.org that listed 5 stops which I will share the information with you:
Anacostia National Park is open year-round and offers incredible fishing opportunities. Keep in mind that you need to have a D.C. fishing license before casting your first line. While the fish bite, the District Department of the Environment (DDOE) strictly regulates which fish can be consumed. Many of the fish species here are not safe to eat, so make sure to read up on the most recent catch and release regulations and health warnings before taking anything home.
The Potomac River is known for its fishing, crabbing, and shell fishing. A sport fishing license is required before using this "fishing hole," and one must keep up with the newest regulations. The striped bass season opens on April 15 and runs through May 15, with the summer and fall season opening May 16 through Dec. 31. Eighteen additional fish species call the Potomac River home, and are legal to fish during the appropriate season. Stop by their website and check the regulations to make sure the fish you're catching is legal.
The Chesapeake Bay runs across Virginia and Maryland, as well as the greater D.C. area, and is an angler favorite. The rockfish, bluefish, speckled trout, croaker, and flounder make for exciting sport. Make sure to note where exactly you are on the bay, as the regulations differ from state to state and district to district. Colored markers exist throughout the bay to help you in determining your location. Charter boats are available throughout the region to bring you out on the water. 
Park along the Chesapeake and Ohio Canal and cast a line from shore to try your luck at catching bass. Other fish available in the canal include carp, catfish, and the occasional snakehead (but watch out for them—they're an invasive species). Some anglers use bows and arrows to catch their canal fish. But, of course, a regular line works perfectly fine, too. 
Not far outside of the D.C. metro area, Burke Lake in Fairfax Station is a wonderful destination for anglers of all experience levels. Sprawled across more than 200 acres, Burke Lake boasts plenty of opportunity for outdoor recreation, with fishing being among the very best. Fishermen and women will find everything from perch to sunfish to catfish. 
The Hottest Female Weight Loss Offer Is Here – Click on AD!
Our secord on our google results list is WTOP.com, they share with us seven spots they believe are popular with Anglers.
Anacostia Park
Fishing combines the enjoyment of the outdoors with the challenge of sport. Fishing in the District is regulated by the District of Columbia. A valid D.C. fishing license is required. D.C. also provides guidelines on safe amounts of fish to consume, and safer preparation methods for fish in D.C. waterways.
Centennial Park
Centennial Park has won awards for its natural design and sensitivity to nature. The 337-acre park features a spectacular 54-acre man-made lake, which is stocked by the State Department of Fisheries, and is home to a variety of wildlife such as white-tailed deer, beavers, foxes, turtles, herons, and many other bird species. You can walk, run or bike the 2.6-mile paved pathway that encircles the lake or the 7.3 miles of interconnecting paved pathway that includes links to surrounding neighborhoods. Cast for bass, trout, sunfish and tiger muskies.
Third, on our list is washington.cbslocal.com shares with us a few of the same spots and but shares the information presented in a different way:
Anacostia Park
1900 Anacostia Drive S.E.
Washington, DC 20020
(202) 472-3873www.nps.gov
If you're not planning to consume the fish that you catch, the Anacostia River is a great place to indulge in some recreational fishing and Anacostia Park is the perfect place to do it. The park is one of the region's biggest recreational areas and contains hundreds of acres for picnicking, biking, walking and, of course, fishing. In 1926, the park was authorized by Congress to be one of the first U.S. flood plain projects to incorporate multiple uses. It remains to be a critical natural resource that protects Kenilworth Marsh and Kenilworth Aquatic Gardens.
Related: America's Best Gardens And ParksPotomac River
The Interstate Commission on the Potomac River Basin (ICPRB)
51 Monroe St., Suite PE-08
Rockville, MD 20850
(301) 984-1908
www.potomacriver.org
The Potomac River is a perfect destination for fishing, crabbing and shellfishing along the Atlantic Coast. The river acts as a state boundary between Maryland and Virginia. Within its depths, some of the tastiest seafood can be found including bass, walleye, pike and muskellunge. The fourth largest river along the Atlantic Coast and the 21st largest in the U.S., the Potomac is a little over 400 miles long and its fishing activity along the tidal mainstem between DC and the Chesapeake Bay is regulated by the Potomac River Fisheries Commission. Over the years, just as the river has changed, so has its name. Its original Algonquian spelling was "Patawomeke," and in the 18th century was simplified to "Patowmack." Its current European spelling was agreed upon in 1931 by the Board on Geographic Names. Whatever way you spell it, the Potomac River is a cherished playground for countless area residents and tourists alike.
Fletcher's Cove
The Boathouse at Fletcher's Cove
4940 Canal Road, N.W.
Washington, DC 20007
(202) 244-0461
www.fletcherscove.com
Located along the Potomac River and the C & O Canal National Historic Park, Fletcher's Cove — or as some call it, "Fletcher's Boathouse" — is a boat and bike rental facility. Its location is idyllic for fishing, boating, picnicking and bicycling, and it sells fishing licenses, bait, tackle and refreshments. The boat house has existed at the location since the 1850s, and after the fourth generation of the family-owned establishment retired in 2004, the National Park Service took over operation of the facility. The river contains striper, walleye, catfish and — according to locals — shad, when the dogwoods are in bloom.
Chesapeake Bay
The Chesapeake Bay Program
410 Severn Ave., Suite 112
Annapolis, MD 21403
(800) 968-7229
www.chesapeakebay.net
Approximately 200 miles long, the Chesapeake Bay is the largest estuary in the United States and is home to over 350 species of fish and multiple species of crab and shellfish including striped bass, blue crab and the eastern oyster. Widely known for its seafood production — it yields over 500 million pounds of seafood each year — the Bay is also a huge attraction for tourists who enjoy fishing, swimming, boating and sailing on its waters. Over the last few decades, the overharvesting of oysters — which act as natural water filters — and pollution have led to their rapid decline and a reduced water quality of the Bay. However, the continuing efforts of federal, state and local governments, in conjuction with the Chesapeake Bay Foundation and the Chesapeake Bay Program, aim to maintain and restore the bay's water quality.
Fourth, some of the fishing spots I find were along the road side near a bridge that the locals use. Want to learn more about fishing from the locals find a spot that feels small town and bring your chair, tackle, pole and some cold drinks. Sometimes if you sit by yourself in an area someone else will come over and ask "if your catching any bites?" Most of the time I will say no just to keep the area to myself.
WTOP.com give some really good information that might be helpful when your ready to get your fishing license:
D.C.
"The District's fishing regulations help preserve and increase fish diversity in D.C. waters, home to more than 67 fish species. A fishing license, which costs $10, is required for anyone between the ages of 16 and 65 to fish in D.C. A District Fishing License can be purchased online or at the following vendor locations:
The Boathouse at Fletcher's Cove
4940 Canal Road, NW, Washington, D.C. 20007
202-244-0461
Fragers Hardware
1115 Penn. Ave., SE, Washington, D.C. 20003
202-543-6157
Dicks Sporting Goods (#1276)
2470 Market Street, NE, Washington, D.C. 20018
202-971-8214
Cheverly Sports Fair
5621 Landover Road, Hyattsville, Maryland 20784
301-277-8145
Fred's Sports & Furniture
2895 Crain Highway, Waldorf, Maryland 20601
301-843-3040
National Bass Guide Service
8619 Camden Street, Alexandria, Virginia 22308
703-360-3472
The licenses are valid from Jan. 1 to Dec. 31 of the calendar year marked on the license, and must be displayed while the permit holder goes fishing. Find more information on the D.C. Department of Energy and Environment website.
Maryland
Anyone over the age of 16 who plans on fishing in Maryland waters must have a license. Anglers can purchase a license online through the Department of Natural Resources website. The licenses are valid for 365 from the date of purchase.
Annual non-tidal licenses that allow fresh water fishing in the state cost $20.50 for residents. Nonresidents can purchase licenses at a minimum of $30.50. Short-term licenses are also available. Seven day non-tidal licenses cost $7.50 for residents. Out of state anglers can purchase a license for a fee equal to that a Maryland resident is charged in the visitor's home state. Three day licenses are only available for nonresidents to purchase.
Find more information on the Maryland Department of Natural Resources website.
Virginia
Virginia requires various fishing licenses depending on location and type. More information on the licenses can be found on the Virginia Department of Game and Inland Fisheries website. Anglers can purchase their licenses online, by calling 1-866-721-6911 Monday through Friday between 8:30 a.m. and 4:30 p.m., or in person from licensed agents around the Commonwealth."
The third place I looked online for the best fishing spots to check out near and one of the Washington D.C. top google searches Saltchef.com I will share the information with you about fishing near Washington D.C.:
Trevor Eve, Actor (1974-present)Answered May 6, 2018 · Author has 419 answers and 23.5k answer views Originally Answered: Where are the best fishing spots in Washington, DC?
Anacostia Park. 1900 Anacostia Drive S.E. Washington, DC 20020. (202) 472-3873. …
Potomac River. The Interstate Commission on the Potomac River Basin (ICPRB) 51 Monroe St., Suite PE-08. …
Fletcher's Cove. The Boathouse at Fletcher's Cove. 4940 Canal Road, N.W. …
Chesapeake Bay. The Chesapeake Bay Program. 410 Severn Ave., Suite 112
Best Places To Go Fishing In Washington DC
Helpful Videos To Guide You to Caught your Next Great Fish!
Hand-Over-Fist Catfish and Carp fishing in Washington DC
Upper Potomac SMALLMOUTH and LARGEMOUTH at Riley's Lock!
Winter Smallmouth Bassfishing on the Potomac River!!!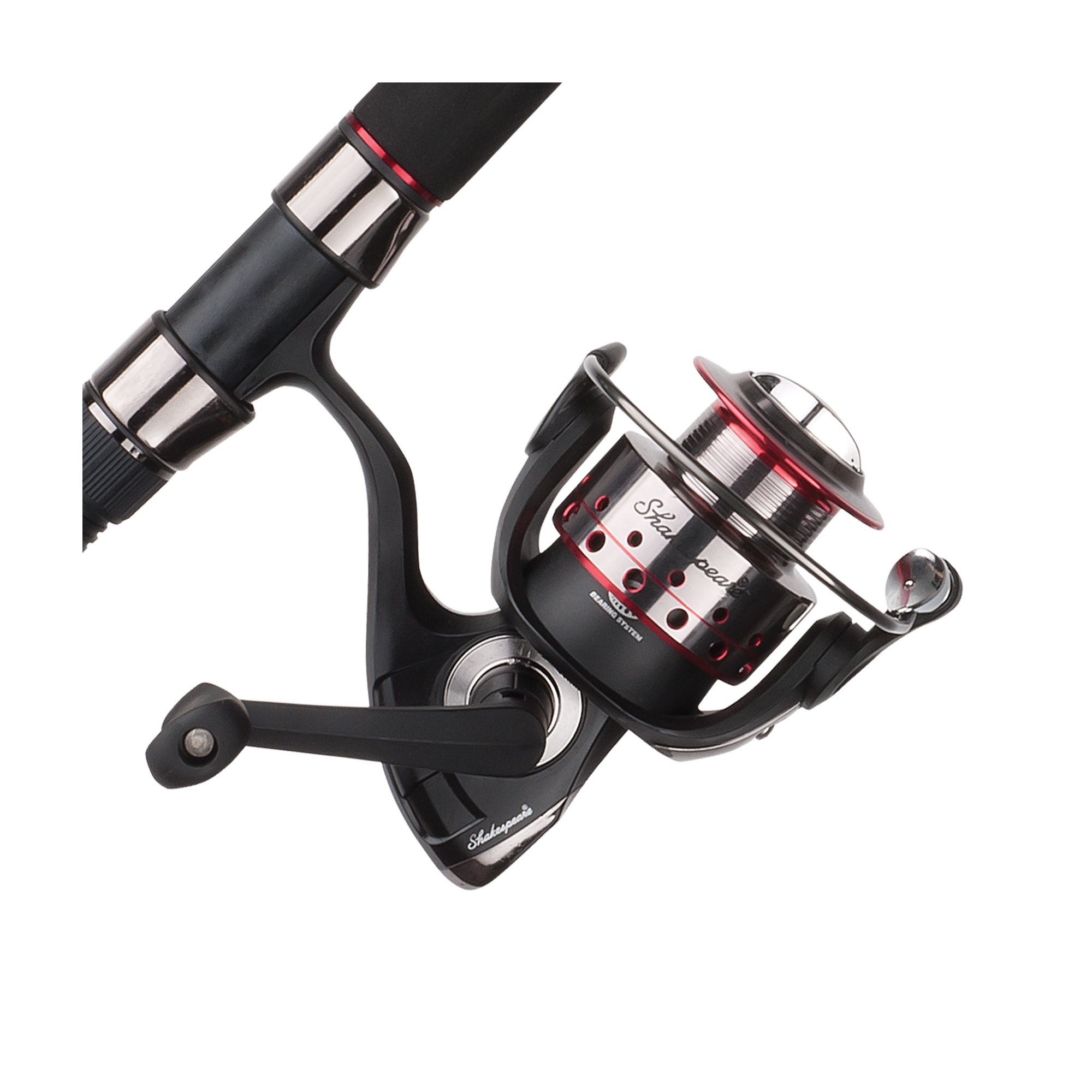 Shakespeare Ugly Stik GX2 Spinning Reel and Fishing Rod Combo
Average rating: 4.2 out of 5 stars, based on 265 reviews
Walmart # 552075818
$37.96  Buy now price check at Walmart
---
Ice Fishing Guide
If you plan on going ice fishing here is a simple guide for your ice fishing trip.
All Fishing Equipment You Should Buy:
Underwater camera for your ice house
Insulated, heated ice houses
Rods, reels, tackle, augers, hole drilling, tip-ups, and heaters
Snowmobile
4-Wheeler
Species:
Walleye
Crappie
Northern Pike
Perch
Bluegill
Recommended Gear:
Water-proof boots
Snowmobile-type clothing
Hand warmers – Foot warmers
If lunch, bring water, juice and snacks
Ice Fishing Equipment
Ice Fishing Equipment Near Me (Walmart AD Link)
---
Additional Information: Fishing Maps that might be helpful for your next fishing trip.
When I go fishing I am looking for that out of the way secret place if you will fishing spot that the locals know as good if I am only visit the area once in my life. Lets make the best of the time in Washington D.C.
Conclusion
Hope this post was helpful to you and that you have a very successful trip fishing your trip with your friends and family!  Check out the other sections of my blog for more tips on ThebookOnGoneFishing.
Please visit our Sponsors:
Travel Any Country – Save up to 60% off Hotels, Rental Cars, Flights.
Walmart – Order Kayak, Boats, and Outdoor Supplies.